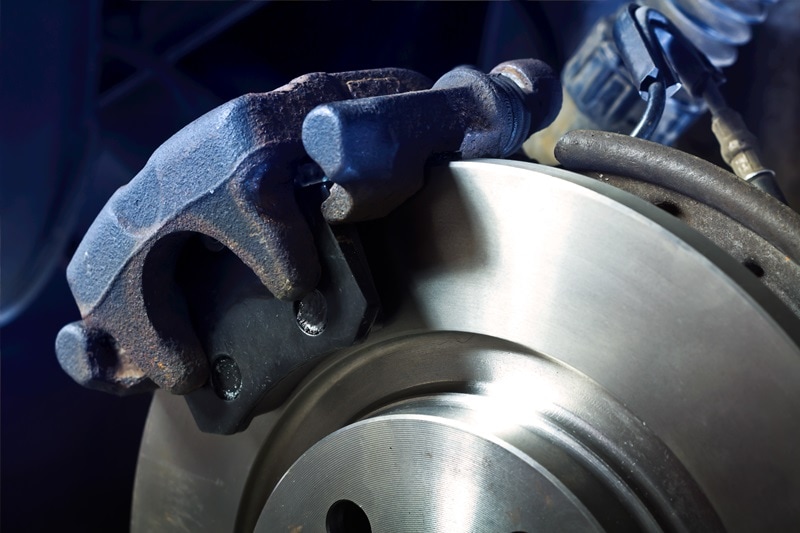 Come to the one-stop automotive shop in Sunnyside, Wa where we service car brakes for all makes and models. Are you wondering "when should I get my brakes serviced?". The first place we need to start is learning how brakes work.
There are three main parts to your auto brakes: the brake disc (or rotor), brake calipers, and brake pad. When you push on your brake, the brake fluid pushes the brakes again the brake rotors surface. The resulting friction causes your vehicle to slow down or come to a stop.
When do I need to get my car brakes serviced?
If you feel like its taking your Nissan longer to stop than normal, you should have your brakes checked.
If you hear a weird noise each time you apply pressure to your brakes, you should have your brakes serviced.
If you your Nissan pulls more to one side than the other, you should have your brakes serviced.
What happens when my brakes are replaced?
If your brakes are serviced, that typically includes replacing your brake pads, since they are crucial in making your vehicle stop properly. Your brakes are absorb a lot of friction in the braking process, they wear more frequently. Because of this, it's important to replace your brake pads regularly to ensure the longevity of your brake disc or brake rotor.
Your brake fluid will be replaced according to your Owner's Manual Recommendation.
If your brake disc or rotor is worn out, it will need to be replaced as well.
Frequently Asked Questions:
Why do my brakes make a funny noise? Poor brake pad health can cause grinding noises and are a clear sign your brake pads are due to be replaced.
How often should I change my brake fluid? Your Owner's Manual will recommend how frequently your brake fluid should be replaced.