Did you know dogs can be at risk of heatstroke and brain damage inside of a car within just 15 minutes?
Regardless of whether or not you park in the shade, your car can become extremely hot – especially during these Spring and Summer months.
So exactly how hot does your car get? Here's a quick chart:
OUTSIDE TEMPERATURE (FAHRENHEIT)

ELAPSED TIME

70

75

80

85

90

95

10 MIN

89

94

99

104

109

114

20 MIN

99

104

109

114

119

124

30 MIN

104

109

114

119

124

129

40 MIN

108

113

118

123

128

133

50 MIN

111

115

121

126

131

136

60 MIN

113

118

123

128

133

138

Temperature in Vehicle
This chart indicates that even when it is only 70 degrees outside, the temperature on the inside of your vehicle can reach 113 degrees after an hour! With this said, it is of the utmost importance to ensure that when you leave the car, your furry friend does too. The only way a dog's body is able to cool off isn't through typical sweating like us, but by panting and distributing heat through their glands in their paws & nose. Before deciding to take your pet with you, ask yourself if you can run your errands without having to leave them in the car. If you can't, please leave your pet safe at home.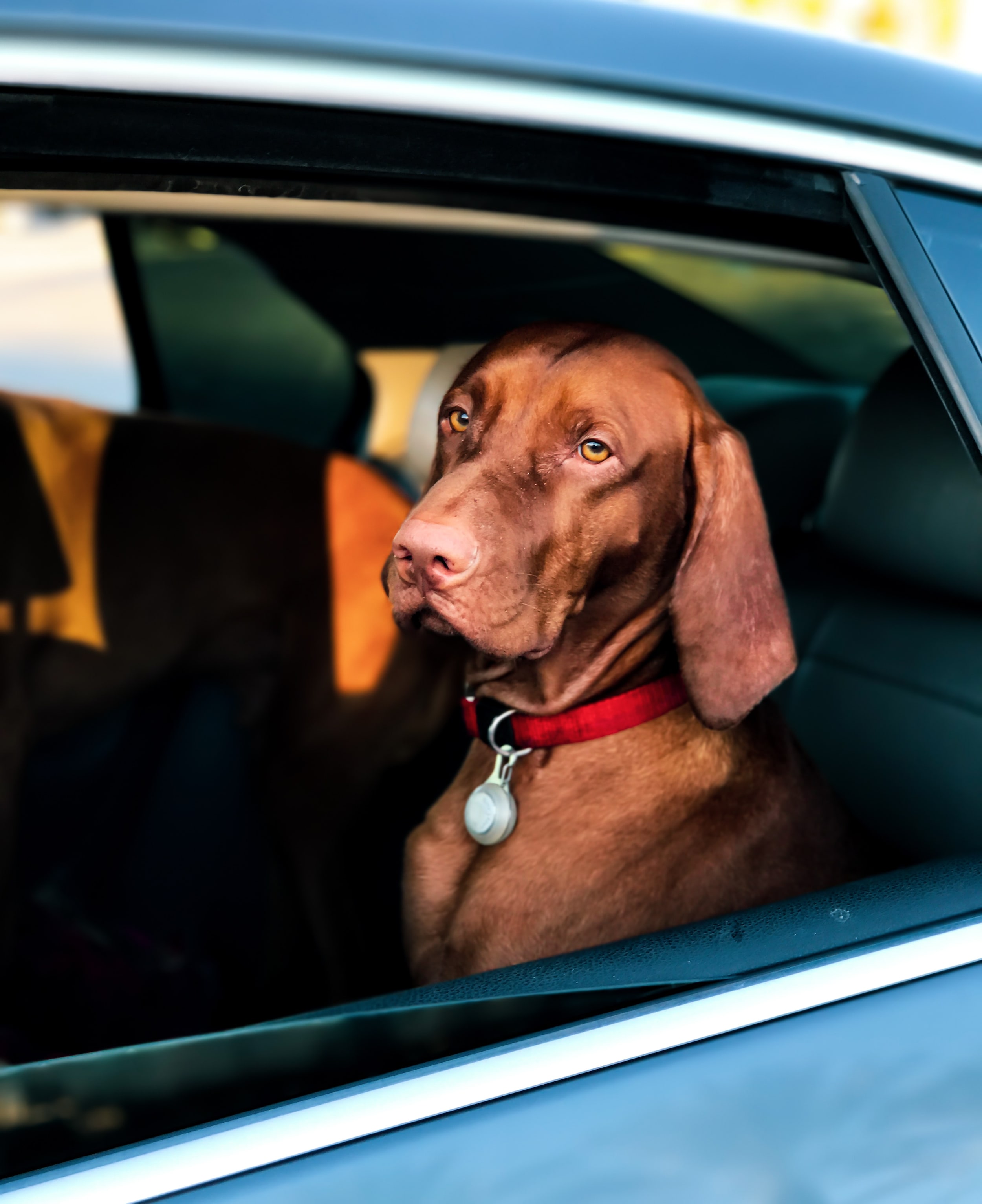 Tips & Facts:
• Washington state is one of 31 states (as of 2020) with a law in place concerning unattended animals left inside a vehicle. WA RCW 16.52.340 states: "An animal control officer or law enforcement officer who reasonably believes that an animal is suffering or is likely to suffer harm from exposure to excessive heat, cold, lack of ventilation, or lack of necessary water is authorized to enter a vehicle or enclosed space to remove an animal by any means reasonable under the circumstances if no other person is present in the immediate area who has access to the vehicle or enclosed space and who will immediately remove the animal." In this incident, the person who had left the animal in the vehicle could be charged with a Class 2 civil infraction, and this law does not prevent any further charges.
• Leaving the windows cracked or parking in the shade has little to no effect on the interior temperature of your vehicle.
• To keep an eye on your dogs' temperature, bring an animal thermometer with you. Dog's temperatures should not go over 104 degrees Fahrenheit.
• Bring cold water to keep your pup cool inside and out.